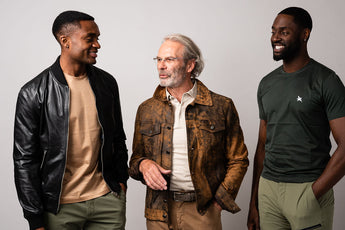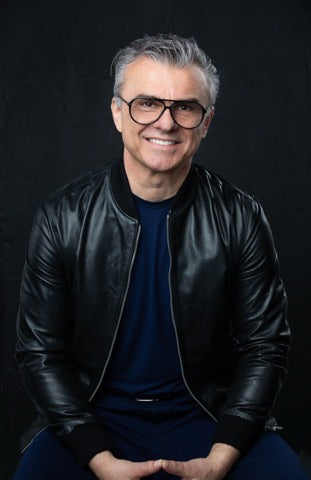 Meet Eric Sana
The Visionary Behind the Brand
Step into the world of Eric Sana, a realm sculpted by the ingenious mind of its eponymous creator, Eric Sana. Hailing from Bosnia Herzegovina, Eric graced Canadian soil in 1987. With a legal background fused with an unwavering passion for fashion and textiles, he embarked on a transformative design odyssey. Eric's journey commenced by unraveling the intricacies of textures and fabrics, challenging the conventions of conventional design.
A Legacy of Distinction
For over 27 years, Eric and his masterful team have curated modern menswear. Yet, Eric's intention is to let the designs shine, not himself. He believes the brand mirrors his very essence. Eric contends that our attire weaves an unbreakable bond between our identity and our perception of the world.
A Paradigm Redefined
Eric's approach to fashion defied the norms. Instead of a product-centered approach, he chose to epitomize a must-have service. This audacious approach led Eric and his artisans to become the arbiters of in-house tailoring for esteemed Canadian department stores. While merchants orchestrated sales, Eric's artisans transformed off-the-rack pieces into bespoke marvels, elevating the client experience to unprecedented heights.
Evolving Excellence
In 2013, escalating demand propelled Eric into the realm of made-to-measure mastery, reinforcing the brand's foundation: exceptional quality, innovative design, impeccable fit, and unmatched comfort. Eric's stature as a design virtuoso grew, paving the path to creating bespoke dress shirts for the discerning US market and comprehensive pret-a-porter collections that graced the sanctuaries of American style aficionados.
The Eric Sana Gentleman
The Eric Sana patron embodies a discerning connoisseur of refinement – one who values quality, embraces supreme comfort, savors exquisite design, and demands unwavering durability. In Eric Sana's universe, comfort reigns supreme, a principle championed by Eric himself, who believes that sophistication and ease can coexist harmoniously. Inspired by nature's tranquility, water's fluidity, and cross-industry innovation, Eric's designs weave empowerment into every stitch.
Designing Empowerment
Each Eric Sana creation empowers, serving as a personal statement of style. Trying on an Eric Sana masterpiece evokes a crescendo of admiration – a testament to Eric's ceaseless pursuit of design perfection.